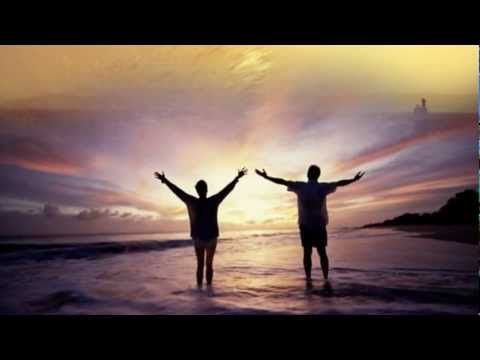 There is an old saying that states we never quite know what someone else is experiencing or feeling unless we walk in their shoes.  Whenever someone is suffering it is of great comfort to find someone who "knows" what we are going through and can relate.  As human beings we like to commiserate.
 In my past studies I have learned that an effective counselor is one that is able to listen, has compassion, and is genuine.  In psychology, client-centered therapy focuses on unconditional positive regard for the client.  This helps the client to gain confidence and ability to find inner resources to heal.  Client-centered theory is very humanistic because it acknowledges and celebrates our strengths and weaknesses as humans. Although a client-centered approach can be a very positive one, a step beyond is to focus on God as the source of healing; and for that matter, God as the source of all grace. 
It is not always easy to find someone who has gone through exactly what we have gone through. Actually, it is impossible for us to experience "in every way" what another experiences.  Recently I heard a song called The Hurt and the Healer by MercyMe.  A great line of this song  recants, "The Hurt and the Healer collide." I have included the link to this song above.  To me, this is what happened when Jesus took on the Cross. He really did bear all of our sufferings. 
He experienced what each and every one of us experience. He took on the pain of the whole world.  The physical manifestation of that is the Cross. He participated, in every way  physical, mental, and spiritual sufferings and pains.  It is well known that stress can cause all sorts of physical, mental, and spiritual side effects.  The story of his Crucifixion in the Holy Scripture takes us through His agonizing prayers, sweating drops of blood,being abandoned, to His trial, to His scourging, to lugging a Cross up a hill, being nailed to that infamous Sacred Tree and physically dying.
The Scripture reading for Good Friday contains so many beautiful passages. Among them we find:
For we do not have a high priest
who is unable to sympathize with our weaknesses,
but one who has similarly been tested in every way,
yet without sin.
So let us confidently approach the throne of grace
to receive mercy and to find grace for timely help. (Hebrews 4:15-16).
Good Friday is when the Church observes Jesus' Crucifixion on the Cross. It is a very Holy Day. Tradition states that He was nailed to the Cross at noon and His human body died at 3 pm. His Resurrection is on Easter morning.  The Resurrection celebrates Jesus' victory over these sufferings.