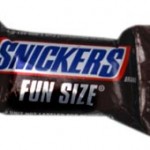 My grandfather used to say that he was a day late and a dollar short when it came to jumping on to the bandwagon of success. Sometimes I feel like a decade or generation behind events myself.  Many of you probably have had some of the same observations.  It is easy to feel this way when living in a society where jobs are limited in fields that once were very lucrative only a couple of years ago.  In addition, it appears that everything costs more for less. (Unless, of course, you are trying to sell your home).  I always feel that the diminishing size of a chocolate bar is reflective of the state of the economy.  From "snack size" to "fun size" and then dwindled down to "bite size."  I am waiting the "sniff size" to arrive on the market.
But then again, who needs chocolate?  Especially if one happens to live right around the corner from a factory where the smell of cocoa is free!  (Like I do!).  Loading up with chocolate, sugar, and coffee could be my only defense.  But fortunately it is not.
If you are right in the middle of challenges now, take comfort in knowing that this is not the end of the story.  Yep.  You are now in the thick of it and even storms might brew on the horizon. You might be lugging that Cross up a steep hill and seemingly all by yourself.  And the next thing to look forward to is some type of your own crucifixion.  But just because you can only see as far as your own Cross, doesn't mean that the story ends there.  And just because things might appear to be on the losing side, doesn't mean it is so.
Christianity is a faith whose Incarnated God is crucified and then resurrected.  It is a faith where its believers follow its Leader.  But even this is not the whole of the story as there are many mythologies that appear to claim the same.  However, Christianity carries it further and beyond to the fullness of the Revelation of the Truth.  Ironically is a journey of Divine Mercy. It is a journey of hope.  It is about beginnings, not endings.
And what is it about all of this losing and suffering?
The Catechism of the Catholic Church states:
…"faith is often lived in darkness and can be put to the test.  The world we live in often seems very far from the one promised us by faith. Our experiences of evil and suffering, injustice and death, seem to contradict the Good News; they can shake our faith and become a temptation against it…It is then we must turn to the witnesses of faith: to Abraham, who "in hope… believed against hope";to the Virgin Mary, who, in "her pilgrimage of faith", walked into the "night of faith" in sharing the darkness of her son's suffering and death; and to so many others.." (164-165).
Even if it appears like the losing side, our journey through faith is actually the beginning of eternal life (CCC, 163).  So we can have hope beyond any archetypal Cross to which we might find ourselves.  It takes us further than saving our own necks.  It takes us to encountering the Love of God.