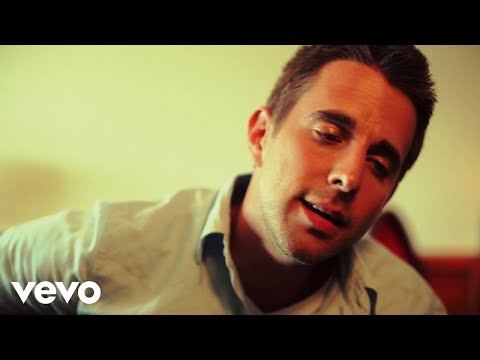 March 19 a significant feast day
It is the Feast of St. Joseph, husband of the Blessed Virgin Mary and the stepfather of Jesus. He is the patron of the Universal Church, families, fatherhood, expectant mothers, the dying, travelers, immigrants, house sellers and buyers, craftsmen, engineers, workers, and social justice.This feast day is actually observed by many denominations of Christianity.
St. Joseph a man of compassion, faith, and courage
St. Joseph, known for his compassion, love, faith, piety, obedience, and courage, is the earthly father figure of the Holy Family. The Gospels of Luke and Matthew give a few details of the man who was appointed by God to be the guardian of Jesus and protector of the Blessed Virgin Mary. He was a humble carpenter that was betrothed to Mary. He was not wealthy as seen from his offering of two turtle doves in the Temple in contrast to a lamb which was usually given by those who are rich.  From the information given in the Bible, we know that St. Joseph cared for the Holy Family during Jesus' childhood and adolescence. It is assumed that St. Joseph died in the arms of Jesus and Mary before Christ's adult earthly ministry. For this reason he is the patron of the dying and of those desiring a peaceful death.
"Joseph, son of David, do not fear to take Mary your wife, for that which is conceived in her is of the Holy Spirit; she will bear a son, and you shall call his name Jesus, for he will save his people from their sins." – Matthew 1:20
St. Joseph was a man of faith who followed God's will even though he didn't necessarily know the outcome. Instead of putting Mary to shame upon the news of her pregnancy, he followed the advice given to him by an Angel in a dream to marry and protect her.  He took Jesus and Mary into Egypt when he discovered that they were in danger.  This involved becoming a stranger in a foreign land, leaving, home, family, and everything that was familiar to him. He was also involved in searching for three days for the adolescent Jesus in the Temple.
A needed example
The example of St. Joseph is one that is needed in our day, particularly in light of the decline of the traditional nuclear family—i.e., defined as a married heterosexual couple with one or more children.  According to one of my textbooks, "among the many significant shifts in family configuration are the continued shrinkage of the traditional nuclear family to only one-quarter of all households, and the dramatic increase in single-parent families.  Further the fact that within a year of divorce, some 50 percent of fathers cease contact with their children and 40 percent fail to pay child support" (The Expanded Family Life Cycle, Carter & McGoldrick, Eds, 2005, p. 131).
More current data released from the US 2010 Census reveals a changing American family. Married couples make up less than half of all households. This data reveals that about one fifth of families are traditional nuclear which is even less from the one fourth quoted above in my 2005 source.
Involved fathers can bring positive benefits to their families
The article, The Importance of Fathers in the Healthy Development of Children, published in 2006 by Rosenberg & Bradford of the Office on Child Abuse and Neglect, U.S. Children's Bureau, reveals that "Fathers are far more than just 'second adults' in the home," … "Involved fathers bring positive benefits to their children that no other person is as likely to bring. Fathers have a direct impact on the well-being of their children."  Benefits discussed include higher cognitive ability and educational achievement, emotional security, improved social behavior and development. There is also less involvement in drugs, violence, and delinquent behavior in children who are raised by caring and involved fathers. 
Another interesting discussion in the article is the impact of Mother-Father relationship on child outcomes:  "fathers influence their children in large part through the quality of their relationship with the mother of their children. A father who has a good relationship with the mother of their children is more likely to be involved and to spend time with their children and to have children who are psychologically and emotionally healthier. Similarly, a mother who feels affirmed by her children's father and who enjoys the benefits of a happy relationship is more likely to be a better mother. Indeed, the quality of the relationship affects the parenting behavior of both parents. They are more responsive, affectionate, and confident with their infants; more self-controlled in dealing with defiant toddlers; and better confidants for teenagers seeking advice and emotional support." 
This is article actually appears on a publications section of the U.S. Department of Health and Human services.  Here is the link if interested in reading it in its entirety:
  http://www.childwelfare.gov/pubs/usermanuals/fatherhood/chaptertwo.cfm
Fathers need role models too
As St. Joseph followed the will of God, he is a good role model for fatherhood as he embodied the example of compassion, faith, and courage.  He was a humble guardian of Holy Family.  As such he gives great dignity to manhood.  Remember?  He was chosen by God to accompany the Immaculate Conception!  His heart must have been enraptured from the excitement of being in the company of Our Lord and Our Lady.  A lot of fathers experience joy and love from the company of their wife and god-given children.  One important point to emphasize is that he relied on the heavenly Father in his calling as an earthly father.
I like the above music video as it not only has a catchy tune, but also shows a young man's reliance on God the Father for help in being a husband and father.  The song is called, "Lead Me" by Sanctus Real.  While the young man is leading his family, he is also being led by God.  (Please ignore the ad at the beginning of the video if it appears. I tried to eliminate it but not sure if I was successful on your version).