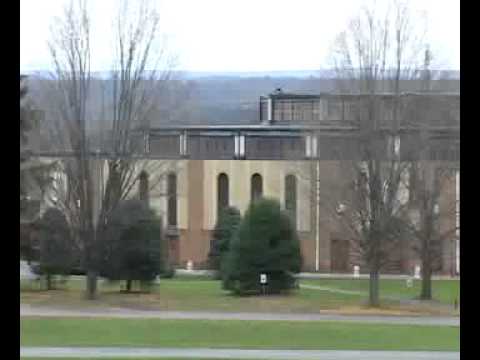 Kateri Tekakwitha, known as the Lily of the Mohawks, will become the first Native American saint. She will be canonized along with six others at the Vatican this Sunday on October 21, 2012.
Disfigured and blinded by smallpox
Kateri Tekakwitha was a Native American Algonquin-Mohawk woman born in 1656 in the upstate New York area of what is now known as Auriesville. Her parents and siblings had contracted smallpox when Kateri was four years old leaving her an orphan. The disease had also attacked Kateri which disfigured her face and left her almost blind.  As a result she was given the designation,"Tekakwitha" which means "she who bumps into things."  She was adopted by her Uncle who became chief of the tribe.
Converted to Catholicism
Jesuit Missionaries called the "Blackrobes" lived in her village in accordance with a treaty between the tribe with the French.  She converted to Catholicism in spite of opposition from her Uncle and tribe. She was baptized Kateri (Catherine) on Easter Sunday. After her conversion, she experienced a lot of hostility and difficulties from her community.  She was very shy, modest, and often covered her face because of her smallpox scars. She ended up leaving her village and took a 200-mile walking journey through thick forest, swamps, and streams to a Christian Native American village at Sault St. Louis, near Montreal.
A life dedicated to God
Her life was one that was dedicated to God. She spent long hours in prayer, fasting, and performing many penances.  She was focused on helping the aged, sick, and less fortunate around her. She also enjoyed going into the woods alone in order to prayer and commune with God. She would often fashion crosses out of sticks and place them throughout the forest. At the age of 23 she took a vow of virginity, which was never done by any of the Native American women whose lives usually depended on marriage. She wanted to form a religious community but was discouraged from doing so.
"Jesus I love You."
She died at the age of 24 in 1680. Her last words were "Jesus, I love You." At that time witnesses stated that her disfigured face changed color and transformed into a healthy beautiful one. Many miracles and supernatural events have been attributed to her after her death over 300 years ago.
A medically inexplicable cure
Kateri Tekakwitha was beatified by Pope John Paul II in 1980. The final miracle that propelled Kateri Tekakwitha to sainthood involved the 2006 healing of a five-year-old boy from flesh-eating bacteria that had rapidly spread from an infected cut on his lip. The boy was on the brink of death and his parents were making plans for his organ donation.  After family members, friends, and his community prayed for intercession and placed the relic of Kateri by the boy, he miraculously recovered. The Vatican had certified that the miracle was deemed "a medically inexplicable cure" performed through the intercession of Blessed Kateri. On October 21, 2012 Blessed Kateri will be canonized.
A heroic example
"In this day and age, when the pleasure-principle so dominates our society, and when people expend all kinds of time, effort and energy to remove the Cross from Christianity and to escape the sometimes harsh realities and responsibilities of mature Christian living, Kateri Tekakwitha stands as a heroic example of how to integrate the mystery of the Cross with the mystery of the Resurrection in a way that gives honor and glory to God and that ensures loving service to His people."-Most Reverend Howard J. Hubbard, DD, Bishop of Albany, N.Y. (Obtained from http://conservation.catholic.org/kateri.htm).
Kateri Tekawitha's life is one that shows how she persevered in spite of all obstacles to follow her faith and convictions. She became Catholic when it was not popular in her culture and among her peers to do so. Kateri Tekawitha's life is a testimony of how God chooses the weak and makes them strong. She is called the "Lily of the Mohawks" because of her purity.